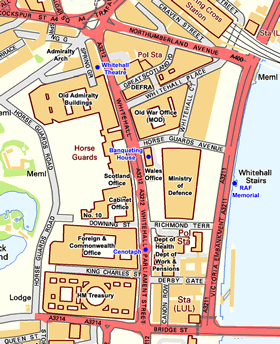 This website and its accompanying publications provides a thorough introduction to the duties, responsibilities and working practices of Whitehall officials. They also contain detailed information about civil service numbers, pay, pensions etc. as well as a detailed history of civil service reform and a great deal of advice for new recruits. Other sections focus on specific subjects such as Women Civil Servants, Special Advisers and Ministerial Directions.
Scroll down this page to access all areas of the site. There is also a comprehensive online library. And you might like to use this search facility:-
You might also like to investigate my Understanding Regulation and Understanding Local Government websites.
Pages on these websites have now been viewed a total of 3.4 million times.
FACTS & STATS
This part of the website provides essential factual information about the UK Civil Service accessed through the links below. Whilst reading these web pages, please bear in mind that the UK Civil Service is much more narrowly defined than in most other countries. Only 1.3% of all employees (8% of public sector employees) are civil servants.
SKILLS
This part of the website summarises what every Whitehall official needs to know, including how to work effectively with ministers, how to prepare submissions and briefings, and an introduction to Parliamentary business. It also contains some essential advice on project and change management.
THE POLICY PROCESS
Policy-making is a difficult and imperfect art but high quality research, consultation and analysis can make a big difference. This part of the website summarises advice from the very best and most experienced Whitehall officials.
IMPARTIALITY, ACCOUNTABILITY & ETHICS
Civil servants work within a constitutional framework known as the Westminster Model which requires them to be politically impartial whilst being principally accountable only to Ministers within the current government. They also work within a wide range of ethical and other constraints which are taken very seriously by both senior staff and the wider public. This includes an ethical code which requires officials to be honest, impartial, challenging and collaborative. One of their key skills, therefore, is to achieve their objectives whilst observing both the letter and the spirit of their various obligations.
Follow this link to access much more detail, as well as practical advice. 
BOOKS, LONG READS & DEEP DIVES
CIVIL SERVICE REFORM
Societies fail if their governments are ineffective, and governments are ineffective if their civil servants are ineffective. The modern civil service is undoubtedly much more efficient than its predecessors, but the quality of policy making, and support for Ministers, is generally reckoned to be patchy. There has been no serious review of the fundamental relationship between Parliament, Ministers and civil servants for over 100 years. These web pages explore these issues in great depth.
The Problem
Attempted Solutions
Detailed History
OTHER INTERESTING INFORMATION
Private Offices, Special Advisers & Directions
Women in the Civil Service
ABOUT, RESOURCES & CONTACT
Further information About this website, and Contact information, is here.
There is an extensive on-line reference library here. The same page also lists books written by civil servants describing their work.
The Institute for Government website has lots more detail and analysis.
A link to help you follow my blog is here and a link to my Twitter feed is in the footer below.