The UK Civil Service:
Facts, Comment, Analysis
Societies fail if their governments are ineffective, and governments are ineffective if their civil servants are ineffective. This website and its accompanying book How to be a Civil Servant accordingly examine the skills and effectiveness of the UK Civil Service. It has been designed with several different audiences in mind.
First, it contains a good deal of basic information about civil service numbers, pay pensions etc.
Second, it contains advice for new recruits. They soon find that working in Whitehall can be great fun, and very rewarding. It is good to work to improve the lives of fellow citizens, you get to influence important decisions, and you get to meet some fascinating people, a good number of them within the civil service. But new arrivals discover that they are subject to a bewildering mixture of rules, procedures and guidance, whilst at the same time they find it very difficult to obtain basic advice about how to do their job. The second aim of this website is therefore to provide a thorough introduction to the duties, responsibilities and working practices of Whitehall officials.

Next, you will find a detailed history of civil service reform, together with a good deal of comment and analysis.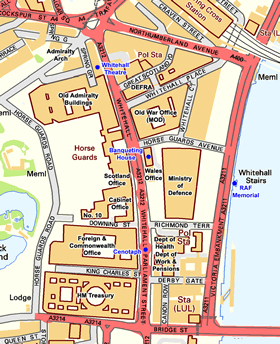 Finally, separate sections focus on specific subjects such as:
Links to the main areas of the site are on the right. There is an extensive on-line reference library here. And you may like to use this search facility:
Here is a list of the currently popular pages in this site:
The third edition of How to be a Civil Servant has recently been released by Biteback Publishing. Click here or on the following image and enter the promo code CIVILSERVANTUK to buy the book for only £9.99 - 23%/£3 off the recommended price.